About Us
TCMS is one of the leading Technical Service Provider in the field of Product Certification, Quality Management System Certification, Testing and Trainings. With professionals having hands on experience in almost all the regulations which we serve imparts not only the value addition but also provides options to look into the future needs while meeting the regulatory requirements at all point of time.
A team of highly skilled engineers and having an alliance with Technicka Inspekcia, a.s, Slovakia Notified Body 1354 provides services for Product certification, Welder Approval and Quality Management System.
Technicka Inspekcia a.s (TI) is a Joint stock company registered in Slovakia and is a Notified Body with full scope of certification. TI is a permanent member of CEOC International (CEOC international is an international organization which brings together different inspection & certification bodies to promote better, safer and more environment friendly products in the market.)
Why TCMS:
tisr-logoWith team of very rich experience in the field of Product Certification and hands on experience in manufacturing units, testing laboratories and regular training from Notified Body TI makes TCMS the first choice for manufactures to trust on us. We believe in sharing our expertise/knowledge and imparting value addition to the products of our clients and business processes. We have local auditors/ inspectors duly approved for all the regulations/directives.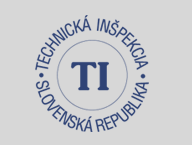 TCMS provides certification services for CE Marking, CU TR & ISO certification through alliance partners having all accreditations, recognition and scope.